Company Info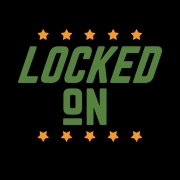 Locked on Podcast Network
2008 Paddington Dr
PARK CITY, Utah (United States)
Phone
:4356493305
Web
:www.lockedonpodcasts.com
Team Specific Podcaster
Location: ,
Job Category: Online | New Media
Job ID: 58551
Employment Type: Freelance
Salary:
Posted: 06.23.2020


---
Occupations:
Job Description:
Host a daily podcast on your team. Locked On Podcast Network is the home of daily podcasts for every NBA, NFL, MLB, NHL and many college teams,

Submit your resume to dlocke@lockedonpodcasts.com

Current Openings
NBA: Wizards
NFL: LA Rams
MLB: Cardinals, Pirates, Brewers
NHL: Coyotes, Blue Jackets, Devils
College: South Carolina, Mississippi State, Ohio State, Nebraska, Indiana, Maryland, USC, Utah, Washington, Oregon, Arizona, Arizona State, Oklahoma, Kansas, West Virginia, Kansas State, Texas Tech, Louisville, North Carolina, Florida State, Miami Virginia Tech, NC State, Clemson

Updated: June 25th 2020


Job Requirements:
Background in either podcasting or radio. Ability to put together a daily podcast on a specific team. Basic sound editing skills.

Independent Contractor Position. No need to re-locate. Payment is a revenue share model based on audience numbers and revenue brought in from the network.

Ability to produce 5 podcasts a week, each podcast about 30 minutes.